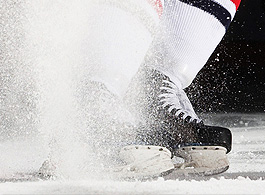 Bob Crawford – Director & Coach
For the past 25 years, Bob has devoted his career to the development and advancement of Canadian and American hockey players, and has been intricately involved in the formation, development and administration of a multitude of youth and junior hockey teams, leagues and development programs in Canada and the United States. Bob's coaching career has seen him win multiple championships and has seen him transform several junior hockey programs (Connecticut Junior Clippers, Hartford Junior Wolfpack and Connecticut Nighthawks) into leading programs in the nation with over 300 of his players graduating to NCAA Division I and III college hockey.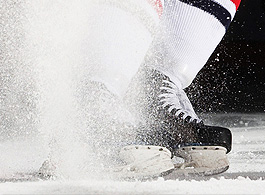 Dannel Malloy – Director of Training
Dannel is a Sports Performance and Fitness Coach who strives to help athletes of all ages reach their fitness aspirations on and off the ice. Prior to becoming the Director of Training at The New England Athletic Club, Dannel was a sports performance coach at Division 1 Prep and a Cross Fit trainer at CrossFit Exceed with over 15 years of Coaching experience. Dannel has developed and worked with youth, college, and professional athletes. Dannel's experience also includes playing hockey for the Division 1 Rochester Institute of Technology, as well as the Single A Danbury Whalers.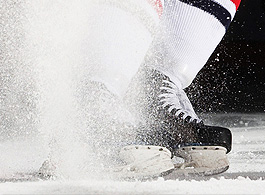 Chris Beaudoin – Director of Hockey and Junior Coach
Beaudoin spent the last season as the head Elite coach and assistant Premier coach for the Hartford Junior Wolfpack. He also spent 4 seasons prior as an assistant coach/recruiting coordinator with the Western New England University men's ice hockey program. A 2011 graduate of Western New England, Beaudoin played forward and was a member of the Golden Bears hockey program.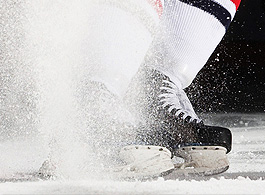 Laurie King - Goalie Coach
Laurie is a recent graduate of Norwich University where she played on the varsity ice hockey team. She was a team captain her junior and senior year. Three out of her four years at Norwich the team went to the NCAA DIII Final Four and her last year they won the NCAA DIII Women's Ice Hockey National Championship. Her own goalie coach for 4 years was Cap Raeder a former NHL hockey coach. At Norwich King holds the women's ice hockey record for career shutouts and maintained a record of 52-6-5.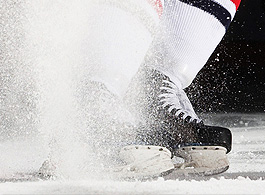 Sarah Hughson - Coach
Hughson not only guided Elmira's nationally-ranked women's ice hockey team to a runner-up finish at the 2018 NCAA Division III Championships, but she collected numerous awards along the way. In addition to her CCM/AHCA All-America and UCHC Player of the Year honors, the fourth-year forward was named the UCHC Tournament MVP, earned a berth on the UCHC All-Conference First Team and UCHC All-Tournament Team, and was crowned the 2017-18 Elmira College Female Athlete of the Year.