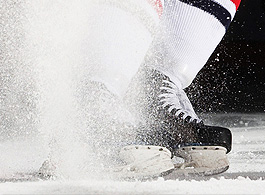 Bob Crawford – Director & Coach
Drafted by the St. Louis Blues in 1979, Crawford also played for the Hartford Whalers, New York Rangers, and the Washington Capitals. His 10-year professional career saw many highlights among them was his 36-goal season with the Hartford Whalers in 1984 and his trip to the 1986 Stanley Cup semi-finals as a member of the New York Rangers.
Coach Crawford's passion for the game of hockey and the advancement of his players on and off the ice is second to none. Crawford holds a high standard for his players to live up to. He brings a family feel to the rink and the personal attention and feedback that he gives to each player and family is immeasurable. The knowledge he holds and passes on to the players and families in his program is invaluable and unsurpassed. His ability to Coach at every age level effectively is one of the many reasons he is highly sought-after. Bob has the ability to recognize and develop a players potential in them that they didn't know they had.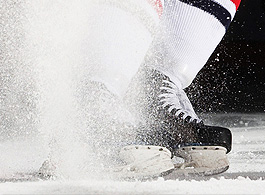 Dannel Malloy – Director of Training
Dannel is a Sports Performance and Fitness Coach who strives to help athletes of all ages reach their fitness aspirations and live a healthier life. Prior to becoming the Director of Training at The New England Athletic Club and Hartford Jr. Wolfpack, Dannel was a sports performance coach at Division 1 Prep and a Cross Fit trainer at CrossFit Exceed With over 15 years of Coaching experience, Dannel has developed and worked with youth, college, and professional athletes. Dannel's experience also includes playing hockey for the Division 1 Rochester Institute of Technology, as well as the Single A Danbury Whalers.