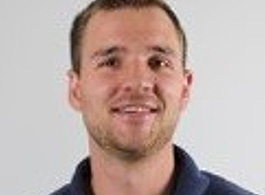 Asst Director of Hockey Operations
Director of Strength and Conditioning
Head Coach – Bantam Minor
Assistant Coach – Junior A (EHL)
Jason Olson
Jason received his Bachelors in Exercise Science from the University of Southern Maine while playing for their varsity hockey team. He also spent six months interning as a Strength & Conditioning Coach at the University of South Florida where he worked with the majority of their varsity teams ranging from Football to Golf. Jason spent the 2015-2016 season as an associate head coach for the Hartford Jr Lady Wolfpack in the New England Women's Junior Hockey League. He also served as a Strength & Conditioning coach for both the Whalers Youth Hockey Association and Cheshire Academy's Elite Hockey programs.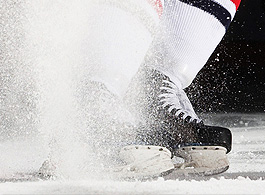 Jack Lowry – Coach
Jack played D1 (Boston College) NCAA college hockey. He is the head coach for the Hartford Jr. Wolfpack U16 team and bring his experiences of navigating the world of junior, college and pro hockey to the organization. Jack has won two state championships as head coach for the Cheverus Highs School in Maine.
Jack is one of our most experienced coaches. He is without a doubt a legend to New England hockey. He is passionate about each players development and growth. He supports them from day 1 to see them reach their potential. He is experienced with grounding players with his knowledge and helping them to love the moment they are in and building their talent for what the future holds.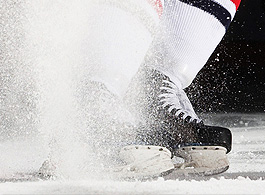 Ryan Hatch – Goaltending Coach
Ryan attended Mount St. Charles Academy in Woonsocket, RI where he was a 3 year Varsity player. During those 3 years he won 3 state championship and was named 1st team All-State 2 times and 2nd team All-State once. Upon graduating from high school, Ryan played for the Lone Star Cavalry in the North American Hockey League (NAHL). After his first year of Junior hockey the team was moved to Santa Fe, NM where he played for the Santa Fe Roadrunners.
After playing 2 years of Junior hockey Ryan attended Canisius College, then transferred to Salem State where he held the starting goaltending position for 3 years. During those 3 years Ryan was named athlete of the week on 4 occasions and won The ECAC-East goalie of the week 3 times, and was a 2 time MVP for the team. At the end of his senior season Ryan was name ECAC-East goalie of the year. With opportunities to go play Minor pro, Ryan decided that it was time to hang up the pads and follow his passion for coaching young Athletes.